Moorestown, NJ – InTown Auto Care is an auto repair service provider based in Moorestown, New Jersey, but also services the neighboring areas of Cherry Hill, Marlton, and Mount Laurel. It boasts a team of highly experienced and specialized technicians who can handle a broad range of car problems. Years in the business have equipped them with the skills necessary to handle virtually any vehicle model, irrespective of the extent of the damage on it. Thanks to their skills and dedication to what they do, Moorestown residents can rest assured their vehicles are always in safe hands that will get them working optimally again within no time.
Unlike some auto repair shops that try to force-sell unnecessary services to their clients, InTown Auto Care is always upfront about the necessary repairs. "I was provided a detailed, easy-to-understand complete report for all issues related to the alert. Mike went over each one and explained which ones needed to be addressed and which ones could wait. He also went above and beyond working with my car's warranty making many calls and submitting needed paperwork. I not only trust his honesty and know that he is doing the good work on my car, but I also greatly appreciate his kindness," commented one happy client.
When carrying out the repairs, the experts from InTown Auto Care always look to cause the least inconveniences to their clients. This means working fast and efficiently to deliver the vehicles back to their clients within the shortest time possible. Before commencing any job, they provide clients with quotations and estimated timeframes to give them the best opportunity to plan adequately for the repair duration. They maintain open communication channels with them to keep them updated on the job's progress every step of the way. InTown Auto Care also provides a shuttle service for clients who require it to get around while their vehicles are fixed. 
To ensure that their clients get the best services, InTown Auto Care Moorestown mechanics use top-of-the-range equipment and cutting-edge technologies that guarantee the best results. Thanks to sophisticated computer diagnostics, no problem evades their keen eyes. As such, they assure clients of a complete car service in a single visit. Over the years, its technicians have handled everything, including general repairs, air conditioning and heating, brake, clutch, alternator, drivetrain, exhaust, steering and suspension, tires, and fluid change repairs. InTown Auto Care also does general tune-ups to keep their clients' vehicles in optimal working conditions all year long.
Visit their website to learn more about their services, or call (856) 234-1868 to speak to a customer representative. InTown Auto Care is located at 309 Mill Street, Moorestown, NJ, 08057, USA.
Media Contact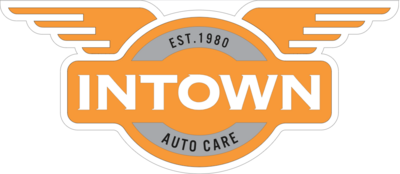 Company Name
InTown Auto Care
Contact Name
Mike Dunn
Phone
(856) 234-1868
Address
309 Mill Street
City
Moorestown
State
NJ
Postal Code
08057
Country
United States
Website
https://www.intownautocare.net/