Canton, OH – Greener Grass Organic Lawn & Pest has announced yet another insightful publication that guides homeowners and businesses in Canton, OH, on how to prepare their lawn for winter. The company has been at the forefront of providing innovative, plant-based alternatives to synthetic, heavy, and dangerous chemicals and fertilizers. Their new resource is aimed at improving lawns during the winter season while also limiting the drastic negative effect of using heavy chemicals.
The lawn care company Canton, OH, in the online resource published on its website, noted: "Throughout spring and summer you spend time turning your lawn into something magnificent. If you want to keep your outdoor spaces thriving, it is imperative to tackle some important fall lawn care projects. We highlight some of the important steps that are needed to prepare your yard and garden for the winter ahead."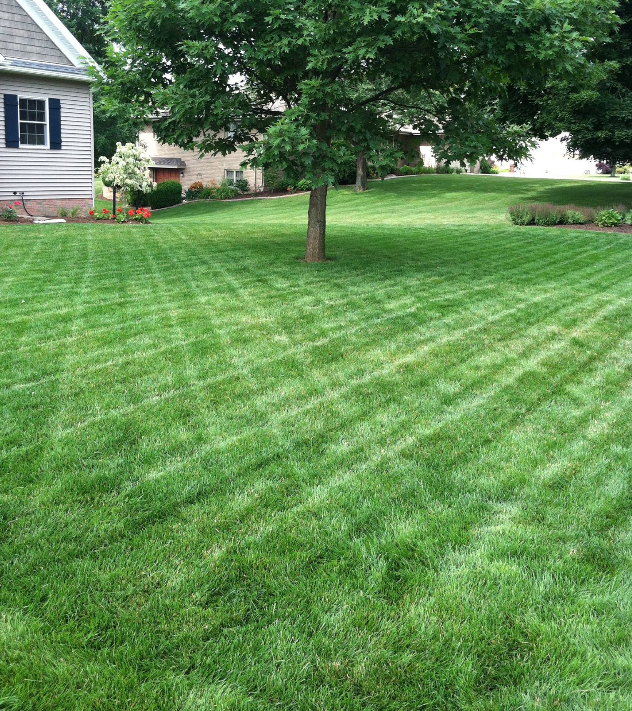 The Greener Grass organic lawn care article discusses lawn care tasks that are essential to help homes and businesses keep their lawn intact while also maintaining the aesthetics and beauty of their property. The article also goes over the organic weed control practices and weed abatement services that can help property owners maintain their lawns during harsh weather. Lawn owners are recommended to seek professional lawn care help during this time or set aside time to pull weeds out by hand.
Leaf cleanup is another of the suggested practices in the article. The experts recommend that property owners who have a lot of trees on their property are more likely to have a large number of fallen leaves as winter approaches. These leaves can create a problem when left unattended and that is why cleanup is recommended at regular intervals. To ensure proper disposal of the leaves, converting them into organic mulch using a lawnmower is advised.
The lawn care company further recommends the preparation of perennial plants that grow back each year. For this preparation, property owners may require expert help to ensure that their perennials are in good health in preparation for the winter season. Winterization of trees and shrubs is also advised to prepare the plants for the coming winter season. Winterization can include bracing or supporting trees to withstand the weight of heavy snowfall.
Greener Grass Organic Lawn & Pest offers winter preparation services to customers in and around Canton, OH. They can be reached via phone at (330) 578-7447 or via their office at 719 Cook Ave SW, Canton, Ohio 44707, US. For more information about the services offered, visit their website.
Media Contact

Company Name
Greener Grass Organic Lawn & Pest
Contact Name
Scott McHenry
Phone
(330) 578-7447
Address
719 Cook Ave SW
City
Canton
State
OH
Postal Code
44707
Country
United States
Website
https://www.choosegreenergrass.com/