Tarpon Springs, FL: The credentialed Florida Tattoo Academy stands out for being the only licensed tattoo and piercing school in the Tampa Bay Area operating under the Florida Department of Education. The weekly courses offered under the Essential Tattoo Course include The History of Tattoo, The Art of Tattoo, Best Practices, and Machine Technology & Skin Biology. Also featured are Practice Skin, Artist Responsibility (Human Skin), Client Care & Self Marketing (Human Skin), and more. In The History of Tattoo lessons, students are taught about ancient tattoo practices, trends in skin modification, and modern electric tattooing tools. The VA approved tattoo school is now accepting GI benefits and other VA benefits. 
Florida Tattoo Academy has crafted a better, safer, and faster route to becoming a tattoo artist. The school stands out due to artist freedom, professional inspiration, and the low admission barrier. Instructors are well-versed with leading-edge global tattooing trends. In terms of freedom, students get to pursue a lucrative career that they love. Angelo Kotzamanis is the spokesperson of the academy.  
The low barrier to admission reflects the academy's unyielding commitment to honing the student's skills. Their goal is to enable the next generation of creative professionals in the art of tattooing face the future with the utmost confidence. The academy welcomes military members, including beginners and those looking to pursue advanced skill sets in tattooing. Many students who have graduated from the academy have become world-class tattoo artists and medical tattoo artists.
When studying to become a tattoo artist, students are first taught how to tattoo on human skin. The curriculum is ostensibly designed to help students gain confidence working on the skin as they kick-start their careers. The academy has announced it is accepting GI Bill benefits that cover critical elements like lodging, supplies, and more. To enjoy these benefits plus those of VA, military veterans need to fill out the Florida Tattoo Academy online form.  A representative will then request the following documentation, a certificate of eligibility, and DD-214. On their part, military dependents will be asked to provide a certificate of eligibility and the Department of Defense authorization for transferred benefits.  
Students enrolling at the academy must be at least 18 years old, possess a high school diploma or GED, and be proficient in English. It also helps if the student understands drawing principles and is passionate about tattooing art. As an added incentive, Florida Tattoo Academy has created a conducive learning environment with an impressive student-to-teacher ratio not exceeding 8 students per teacher. 
Experienced trainers at Florida Tattoo Academy can be contacted at 888-253-7127. The academy is centrally located on 39922 US Highway 19 N, Tarpon Springs, FL, 34689, US. Military veterans and traditional students can schedule studio tours of the school on Mondays, Wednesdays, and Saturdays.
Media Contact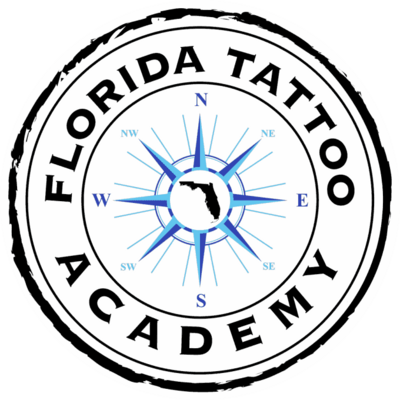 Company Name
Florida Tattoo Academy
Contact Name
Angelo Kotzamanis
Phone
888-253-7127
Address
39922 US Highway 19 N.
City
Tarpon Springs
State
FL
Postal Code
34689
Country
United States
Website
https://floridatattooacademy.com/