Boise, ID – KegForce, a leading beverage distribution company, has launched its Boise beverage distribution arm. The company aims to serve customers in and around the area interested in high-quality nitro coffee and kombucha in a keg delivered to their doorstep.
Announcing this, the company's spokesperson said: "Our clients enjoy the west coast's most popular brands of Kombucha, Nitro Coffee, Nitro Tea, Sparkling Water and Sparkling CBD – all on tap! At KegForce, we pride ourselves on maintaining a high quality and diverse beverage product lineup and enjoy strong business relationships with partners big and small."
With Kombucha on tap from favorite brands available in Boise, ID, customers can enjoy a wide array of product options, including GT's Kombucha Enlightened Trilogy in a 5-gallon keg, Humm Mango Passionfruit, GT's Watermelon Wonder, GT's Peach Paradise, Health Ade Pink Lady Apple, GT's Golden Pineapple, Health Ade Berry Lemonade, Marin Kombucha Melon Rose, Humm Watermelon Basil, GT's Enlightened Strawberry, GT's California Citrus, and more.
The establishment also carries other fine quality Kombucha like GT's Pomegranate power, GT's enlightened Gingerberry, Humm ZERO Raspberry Lemonade, Marin Kombucha Mojito, Humm Elderberry, Marin Kombucha Original Oak, and more.
Customers interested in coffee can browse their premium selection of coffee, including Bona Fide Peru, Bona Fide Caribbean Guatemala, CommonWealth Joe Nitro Cold Brew, Jittery John's New Orleans Nitro Coffee, Gorongosa – Girls Run The World, Bona Fide Nitro Espresso, Uganda Organic Nitro Coffee, Bona Fide Nitro Caramel Coffee, Gorongosa – Elephants Never Forget, Gorongosa – Speak For The Trees, and Jittery Johns New Orleans Nitro Coffee Concentrate.
Customers shopping the KegForce nitro coffee or other beverages can expect the highest quality products and a variety of hand-crafted, professionally brewed beverages from the most popular West Coast brands. With their white glove delivery services, customers can rest assured that their products will be delivered on time, tapped, and ready to pour. They can deliver their perfectioned products to offices, coffee shops, restaurants, and businesses. Some benefits of nitro coffee include an energy and morale boost to help increase productivity and create a feel-good sensation. Through the company's kombucha keg delivery, clients can enjoy a healthy alternative to sugary drinks, and kombucha also contains probiotics which aid the body in many ways.
KegForce beverage distribution of Boise offers an all-inclusive service backed by their seasoned draft service team capable of providing equipment parts, industrial gas, and line cleaning services. Order the finest coffee, tea, sparkling water, and more from KegForce via their website. For more information, call (916) 882-1281. Their office is located at 199 East 52nd Street, Ste 140, Garden City, ID, 83714, United States.
Media Contact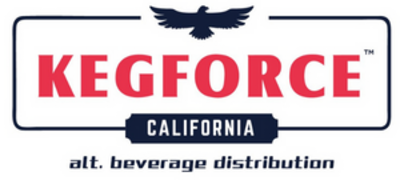 Company Name
KegForce
Contact Name
Joseph Melrose
Phone
(916) 882-1281
Address
199 East 52nd Street, Ste 140
City
Garden City
State
ID
Postal Code
83714
Country
United States
Website
https://kegforce.com/