Riviera Beach, FL: Snowbird Car Transports uses modern trucks to transport cars for military families across the country, saving time and stress. With the professional Military Car Transports service, families can move multiple vehicles, keep all the family members safe, and save money (as there is no spending on gas and vehicle maintenance). The BBB-accredited business is also home to experienced professionals who make the hectic auto transportation process smooth, from planning to shipping. 
One of the auto shipping offerings by Snowbird Car Transports is Military Family Open Transport Service. The vehicles are shipped from one state to another (sometimes out or from another country) in open-air trailers. Besides trailers being fast, cost-effective, and a popular alternative for most people and companies, the vehicles in transit are safe as the special equipment keeps them completely static. Other safety features are tie-down ratches, wheel straps, and chains to ramp them up after loading. 
Snowbird Car Transports offers an accurate and up-to-date quote before moving vehicles for military families. Whether moving trucks, cars, or motorcycles, the team ensures the quote is accurate. Some factors they consider when generating a free estimate include the vehicle's condition, address (or the pick-up point), earliest available pick-up date, and the car's model to find the perfect trailer size (among other details). 
Military families with luxury, vintage hotrods, exotic sports cars, and antique autos can opt for enclosed auto transport service. As the name suggests, the vehicles are shipped in closed commercial trailers with roofs and walls. With the nature of the shipment and trailer's design, the car's paint and exterior parts are protected from scratches and environmental factors such as the sun. 
Besides safety, Snowbird Car Transports works with all leading carriers to ensure the family car is shipped faster — regardless of the destination. Like shipping other goods, planning starts with requesting a free quote and checking trailer availability. After planning, the transport coordinators ensure the vehicle is shipped in just a few days. Other services offered by the team include shipping reservations and answering clients' questions after placing a reservation. 
The company also offers US and Canada shipping services to businesses, military families, and individuals. Whether importing vehicles from the US or shipping them after vacations, temporary work, or college, the transport experts ensure the process is smooth and cost-effective. Unlike driving across the border, which is synonymous with high maintenance fees, traffic, fuel, and food costs, working with Snowbird Car Transports cuts all the costs. Besides, clients can opt for closed or open transport services depending on their car's value and how hard it is to find spare parts.
Clients interested in military car transport or other services can contact Snowbird Car Transports at 888-803-4014. Visit the website for more information.
Media Contact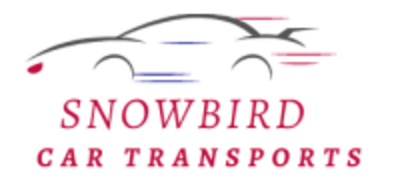 Company Name
Snowbird Car Transports
Contact Name
Sean Lent
Phone
888-803-4014
City
Riviera Beach
State
Florida
Postal Code
33403
Country
United States
Website
https://snowbirdcartransports.com/