Stamford, CT – Complete Ketamine Solutions is pleased to announce the opening of its new ketamine therapy pain management clinic in Stamford, CT. The clinic offers Stamford residents with chronic inflammation, anxiety, depression, and other disorders relief via the use of ketamine IV therapy. Ketamine treatment is considered one of the greatest advancements in mental health medicine in the last half-century. The new clinic is staffed by medical professionals, offers convenient hours, and is more affordable than similar solutions offered today. 
Complete Ketamine Solutions of Stamford is pleased to open its doors as of October 31st, 2022. Ketamine therapy uses the anesthetic ketamine to treat inflammation as well as mental health disorders, including depression, anxiety, and PTSD. Stamford residents with these conditions that have not responded to traditional therapies may benefit from ketamine treatment at Complete Ketamine Solutions.
According to providers, ketamine solution utilizes very small doses of ketamine. This is calculated based on each patient's weight and physical condition. Administered through an IV, ketamine for depression, bipolar disorder, fibromyalgia, chronic migraines, and other disorders may work in as little as two weeks. There are few side effects, and those reported are easily managed on-site and under the care of a compassionate healthcare professional. These may include a feeling of floating or a temporary loss of time and reality perception. Most patients report moving out of this phase quickly and well before leaving the office. 
Ketamine therapy can assist people in maintaining emotional stability when recalling traumatic events. It is known to help trigger emotional freedom, particularly from obsessive thoughts relating to the past. Many patients report an almost immediate and significant decrease in negative feelings, such as frustration, stress, and anger. Another important benefit of ketamine pain management is that it reduces inflammation from the very beginning.
Ketamine treatment is not a one-time process. A therapeutic regimen is delivered over the course of approximately two weeks in six separate sessions. Visitors to the Stamford location can expect treatment in a relaxing, nurturing, and nonjudgmental environment, where their sessions will be monitored by a licensed healthcare professional. It's suggested that all individuals receiving treatment bring another adult to drive them home from each session.
Ketamine therapy may also be combined with coaching services for patients looking to gain insight about themselves and to break negative habits that hold them back from experiencing life to the fullest.
Complete Ketamine Solutions of Stamford is one of the most affordable ketamine pain management clinics in the United States. Patients can expect 24/7 access to their provider and convenient hours. The clinic is open from 10 AM until 7 PM on Mondays, Wednesdays, and Thursdays and from 11 AM until 4 PM on Saturdays. The office is conveniently located in the Mill River Professional Building just down the road from the University of CT-Stamford campus.
In addition to ketamine therapy, the pain management clinic also offers NAD Infusions and vitamin infusions. Vitamin infusions may contain vitamin C, zinc, selenium, glutathione, or a B complex. The latter is quite popular for its many benefits, which include better digestion, increased energy levels, and PMS relief.
Complete Ketamine Solutions of Stamford, CT is pleased to bring this innovative medical breakthrough to Stamford residents. The staff and providers of this new pain management clinic welcome new patients and look forward to being a part of the Stamford community.
Complete Ketamine Solutions of Stamford is located at 80 Mill River St #1500. Patients may contact the clinic directly at completeketaminestamford@gmail.com with questions or to schedule an appointment. 
Media Contact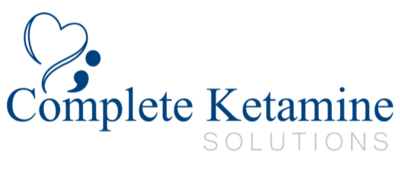 Company Name
Complete Ketamine Solutions of Stamford, CT
Contact Name
Clint Fletcher
Phone
(203) 595-5340
Address
80 Mill River St #1500
City
Stamford
State
CT
Postal Code
06902
Country
United States
Website
https://www.completeketaminesolutions.com/ketamine-infusion-therapy-stamford/