Lakewood, Colorado – The reality is that many families in America still struggle to make ends meet. The high cost of living, job loss, and medical bills can quickly lead to a difficult financial situation. American Samaritan is committed to helping those in need and has just introduced a new car donation program to help economically challenged families.
The non-profit organization provides several donation programs to help families in need, including furniture and moving assistance. They are always efficient and respectful when collecting and delivering donations of cars, computers, real estate, and furniture. In addition, they always work to save their clients money.
"We are excited to offer this new car donation program. It will be a great way to expand our initiatives and further our goals of helping those in need." said John Piccone, the company founder. "It's a great way for people to help other deserving people like veterans."
American Samaritan is offering more than just the newly added option of car donation. Most people have a generous spirit, but the logistics of moving bulky items like furniture can be daunting. Fortunately, American Samaritan makes it easy. They will even pick up the donated items such as furniture for free*, so one needs not to worry about the hassle of moving, dismantling, or transportation. The company has a crew of professional movers who will happily pick up the items and deliver them to deserving families. They are proud of having helped over 5000 families in need since their inception. 
The new car donation program is set up to help families that need a reliable form of transportation but may not have the financial resources to purchase a vehicle outright. The Denver Car Donation company makes it easy to donate a car for people who want to be a blessing to veterans and other deserving individuals and families. 
Computers and other electronics can be a lifeline for needy families, providing access to online education and job resources. American Samaritan accepts donations of computers and televisions in working condition. However, it's important to note that the company only accepts functional electronics.
Another way to help those in need is to donate real estate. American Samaritan has a team of experienced real estate professionals who will guide clients through the paperwork and details involved in the donation process. So whether it's land, residential property, or a commercial building, they can help.
Making a difference in the lives of families in need is easier with American Samaritan. To learn more about their programs or to make a donation, pay them a visit at their offices located at 8400 W Colfax Ave, Lakewood, Colorado 80215 US. Clients can also visit their website or give them a call at 720-841-1257.
Media Contact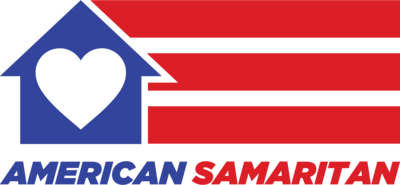 Company Name
American Samaritan
Contact Name
Douglas Evans
Phone
(720) 841-1257
Address
8400 W Colfax Ave
City
Lakewood
State
CO
Postal Code
80215
Country
United States
Website
https://americansamaritan.net/