Oakland, CA – Fentons Creamery at the Nut Tree in Vacaville opened its doors to the public in 2007 as a secondary location to its parent company, the regionally-renowned Fentons Creamery in Oakland, CA. This expansion aimed to fulfill a growing demand for the company's famous hand-crafted ice creams featuring tons of flavors guaranteed to satisfy everyone's special preferences. By buying from the ice cream shop, Vacaville residents are assured of nothing but the best quality products born of manufacturing processes that have been honed and perfected for over a century. Rather than mass-produce their ice creams, the company's employees prefer to produce them in small batches of ten gallons each to ensure that they consistently meet the standards that their loyal clients have grown accustomed to over the years. 
Fentons Creamery's ice-cream production process begins with sourcing top quality, calcium and protein-rich creams from healthy Jersey, Hereford, Holstein, and Guernsey California cows. High-content butterfat infusion, a natural blend of air, and ingredients sourced exclusively from leading manufacturers such as Guittard Chocolate and Pure Cane complete the process of producing the company's finger-licking ice creams. For a first-hand experience of the company's special production process, clients can schedule a guided tour of the facility. Fentons Creamery's extensive ice-cream portfolio features flavors such as chocolate mint, apple pie, blackberry, blueberry, cappuccino, cinnamon, pumpkin, and coconut pineapple light. Check out our menu, full of classic American food, for the complete list of available options.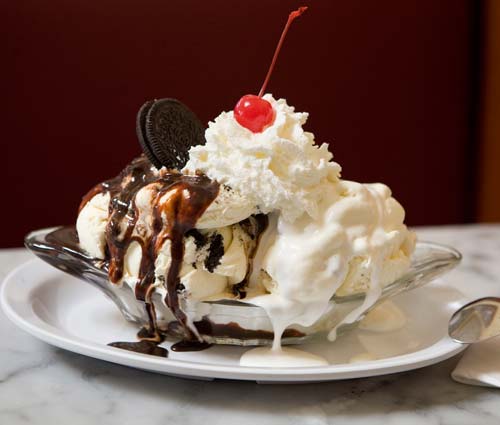 Despite being mostly super-busy, Fentons Creamery's employees always deliver all client orders on time, hassle-free, and without mix-ups. Clients can conveniently place their orders online for delivery to their homes or workplaces or visit the creamery's location for a full, authentic experience. Coupled with the superb quality of their products, this efficiency has been one of the reasons behind the company's numerous features in top local, regional, and national media outlets. A few such notable features include recommendations by the History Channel, Zagat, the Travel Channel, USA Today, and the Food Network. 
While commenting on their experience at Fentons Creamery, one impressed client said, "We were hoping for some ice cream and walked into a crowded restaurant. I was convinced that we would be waiting for a long time. But, no. Our large party was seated promptly. Once the waitress arrived, our food came out very quickly. We were happily surprised. The service was great, and the food was good.  Knowing that the service is quick, we might stop here again when we travel past on 80."
While famous for its ice-creams, Fentons Creamery also serves a wide range of other foods, salads, and drinks. Many of its loyal clients admit that it was the joint's fresh crab salad sandwich that got them hooked for life, while others swear by its classic thick shakes. Either way, the best way to know for sure is to visit Fentons Creamery's location at 4226 Piedmont Avenue, Oakland, CA, 94611, US. Potential clients can direct any questions to a company's representative at (510) 658-7000. Visit their website for more information about their products.
Media Contact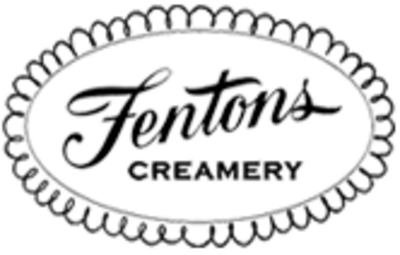 Company Name
Fentons Creamery
Contact Name
Scott Whidden
Phone
(510) 658-7000
Address
4226 Piedmont Avenue
City
Oakland
State
CA
Postal Code
94611
Country
United States
Website
https://www.fentonscreamery.com/vacaville-american-restaurant